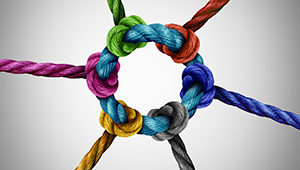 Become a Senior Resource Center Partner
As a Senior Resource Center Partner, you will have a voice in county-wide strategic planning about senior issues, and your name and services information will be available to seniors as SRC helps them navigate the complexities of their changing needs.
Your choice of partnership level will let you choose the benefits that you want. From online links, event listings, job listings, discounts on advertising, access to participation in Senior Summit events, and more, you will be included as a resource in the categories you choose. This will help to ensure that seniors can find you when they are looking for your products and services.
SRC provides information to seniors and their families about your organization when providing consultation services to area seniors, regardless of your partnership level. To enhance the ability of people to find you in other ways, choose the type of partnership that best suits your needs.
Have questions or want to discuss your partnership in detail?  Reach us at contact@YourSRC.org or call 785-842-0543 today!
Senior Summits
Senior Summits are countywide meetings of stakeholders involved in issues and services affecting Douglas County seniors. The meetings are facilitated by the Senior Resource Center for Douglas County, Inc. (SRC).
The purpose is to simplify and promote collaborative communication and strategic planning for improving availability of and access to what seniors need and want. The Summits provide a unified structure for businesses (both for-profit and not-for-profit), organizations, and governments to assess, identify, plan, implement, and evaluate current and future actions.
Frequently Asked Questions about Senior Summits
Questions? Contact SRC by email at contact@YourSRC.org or call 785-842-0543 today!