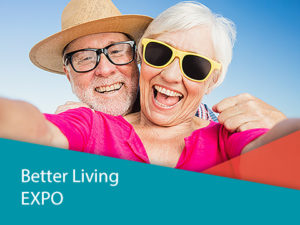 The Better Living EXPO
This event was created to bring solutions for improving life. Whether facing challenges now or preparing for the future, great ideas and resources are waiting.
The 2018 event provided one-on-one connections for active adults from Douglas and surrounding counties who are interested in enhancing their lives through better living with area resources, including social engagement, innovative products, entertainment, travel, improving and maintaining all aspects of health and fitness, and creative lifestyles.
Check back for details on our 2019 event.