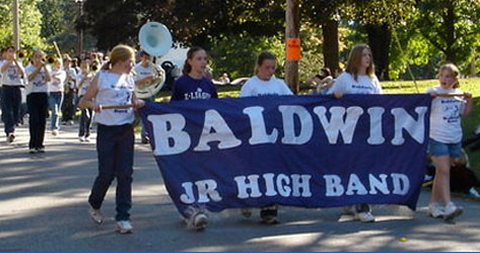 Discover Baldwin City, KS
Baldwin City is the home of Baker University, the Midland Railroad, and the Maple Leaf Festival. This beautiful college town still features hand-laid brick streets and wonderfully preserved historic homes, as well as high-quality construction in a number of new subdivisions.
Baldwin City was established in 1858 along the Santa Fe Trail and has the oldest university in Kansas. With a population of approximately 7,260, it grows substantially during the school year, resulting in more amenities than usual for a town of it's size.
When to visit
Every October, beginning in 1958, the Maple Leaf Festival provides an opportunity to celebrate the changing of the colors. This community event was inspired by Dr. Ivan Boyd, a biology professor at Baker University. He noted that the third weekend in October was the optimum time to view the changing colors of the maple leaves in the area and the perfect time to celebrate the successful harvest.
Every September and May Baldwin City is abuzz with student arrivals and departures. Homecoming and sports games make Baldwin a popular destination for alumni, students and their parents alike.
Why Baldwin City?
With population growth by roughly 2000 in the last 5 years, Baldwin City is a community with healthy growth. Here are a few reasons why many people choose to relocate to Baldwin City, Kansas.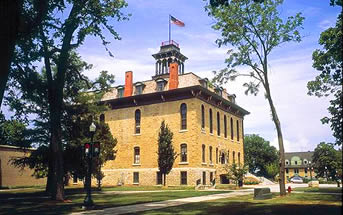 Baker University
Baker is a private, liberal arts university that educates traditional and nontraditional students through small classes, innovative instructors and rigorous coursework. It was established in 1858 along the Santa Fe Trail. Baker's three schools serve more than 2,000 students at various campuses: the College of Arts and Sciences at the main Baldwin campus, the School of Nursing at Stormont-Vail Regional Health Center in Topeka, and the School of Professional and Graduate Studies in Overland Park, Topeka, Wichita, and Lee's Summit, MO.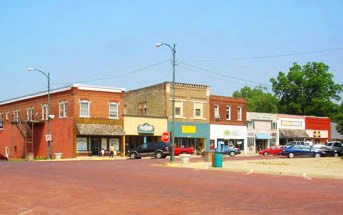 Main Street
Baldwin City offers memorable small-town shopping and is home to a number of wonderful restaurants. The Downtown Market Plaza features antiques, art, quilts, gifts, clothing, historic artifacts and jewelry. Dining options include a coffee shop, Chinese buffet, pizza and barbecue. A variety of local produce, baked goods and flowers are featured during the farmers market that takes place on Saturday mornings from May through October. Downtown's Lumberyard Arts Center features both area and regional artworks, theater productions, classes and workshops.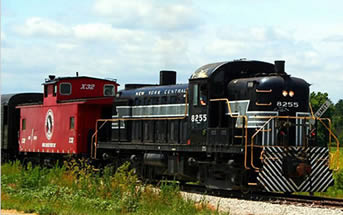 Midland Railway
The Midland Railway offers scenic train rides through Eastern Kansas farmland via vintage railway equipment. Special train rides begin in April — see the events page. Normal operations start during June and continue through October on the days listed on our schedule page. Thomas and Friends (Thomas the Tank Engine) visit each year in early summer. Every summer weekend participate in a 3-hour  murder mystery dinner theatre aboard the Kansas Belle.
Scenic drives abound in the area with views and vistas that allow you to see all the way to Lawrence.
Baldwin City History
Baldwin City was established in 1858 along the Santa Fe Trail and has the oldest university in Kansas.
Nearby is the Black Jack Battlefield & Nature Park, and Robert Hall Pearson Park where John Brown, fierce opponent of slavery, led his militia against a pro-slavery force on June 2, 1856. This armed clash, The Battle of Black Jack, is considered by many to have been the first battle of the American Civil War. Tours of this site are available from May to June. Visit their website for more information.