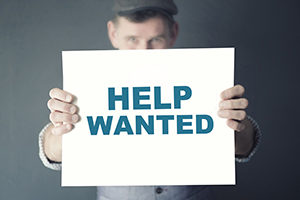 Help Wanted
Need some help around the house or with copious upkeep items? Check back to connect with other seniors willing to lend a hand.
Seniors, let us post what you want to sell. Advertise your garage sales. Fill out this form and submit it online, or mail or bring it to the Senior Resource Center, 745 Vermont, Lawrence, KS 66044. Call 785-842-0543 for more information.
SEEKING PART-TIME TEACHING ASSISTANTS
Googols of Learning Child Development Center is a full- time child care facility dedicated to serving the needs of over 100 young children between the ages of 1 and 5, by providing a high-quality early childhood program within a safe, nurturing environment.  Our goal is to set our children up for success in the Lawrence Public Schools and beyond. We have immediate openings for full- and part-time Teaching Assistants. We offer a fun work environment with flexible schedules. Email Shanna more information.