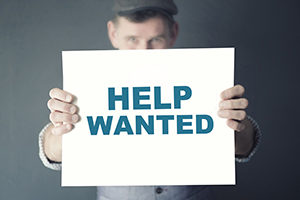 Help Wanted
Need some help around the house or with copious upkeep items? Check back to connect with other seniors willing to lend a hand.
Seniors, let us post what you want to sell. Advertise your garage sales. Fill out this form and submit it online, or mail or bring it to the Senior Resource Center, 745 Vermont, Lawrence, KS 66044. Call 785-842-0543 for more information.
Part Time Assistance for Local Senior
Older gentleman needs a little help driving him to Topeka in his own vehicle, go out to lunch with him, take the trash out at his business, make an occasional phone call to the doctor's office, etc. 2-5 hours per week. Handyman skills are an added bonus. Email or call Peter, 785-840-5610 or psteimle@ljworld.com
Need Help De-cluttering Your Home?
I am efficient and organized. There would be minimal charge an hour but, the adventure and meeting new people is what I seek.  If you have a need and want some company to chat with please contact me via email. First visit, I will bring lunch!  Email me and we can get started!