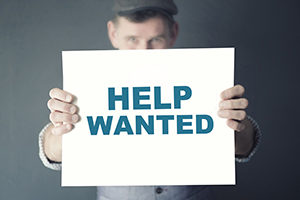 Help Wanted
Need some help around the house or with copious upkeep items? Check back to connect with other seniors willing to lend a hand.
Seniors, let us post what you want to sell. Advertise your garage sales. Fill out this form and submit it online, or mail or bring it to the Senior Resource Center, 745 Vermont, Lawrence, KS 66044. Call 785-842-0543 for more information.
Need Help De-cluttering Your Home?
I am efficient and organized. There would be minimal charge an hour but, the adventure and meeting new people is what I seek.  If you have a need and want some company to chat with please contact me via email. First visit, I will bring lunch!  Email me and we can get started!
Barter for Skills
Small family in process of changing residence needs to barter for services.
What we can offer…  Sign language practice (both ASL and SEE), baking, cooking, sewing, face painting, guidance in persona creations (experienced Trekkiess and Rennies with experience creating detailed, prize-winning costumes) or possibly other things.  (Just ask!)
What we need…  We are needing help designing a building cart (details at time of barter) help laying floor covering (padding and sheet linoleum) installing paneling, re-upholstering furniture, erecting and grounding an AKC-type kennel run with cover, as well as erecting a  privacy fence.
Contact us with any/all projects you are interested in and what you would like in exchange/barter.  Call 785-764-1258 or email cherokeeloveanimal@gmail.com