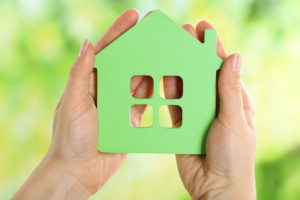 Housemates Wanted
Don't want to live alone? Create your own "Golden Girls" life! We can help you find others looking to share a residence to save money or for companionship.
You do not both need to be seniors—in fact, renting a room to a university student or providing it in return for some chores might be the perfect solution for you both. Think creatively!
Fill out this form and submit it online, mail it to 745 Vermont, Lawrence, KS 66044, or bring it to the Senior Resource Center temporary location at 2920 Haskell Ave.
Call 785-842-0543 for more information.
Seeking Roommate
I am looking for a roommate situation. l do not have a house. I am open to sharing an apartment or sharing your house. I am 61 year old woman. I have many interests, and I am open to new adventures. I believe in meeting people is the one way of learning about each other. Please contact me if you are interested. Please contact me via email.
Seeking One-Level Duplex/Condo
Needing, wanting to downsize. Looking for a duplex or condo, apartment all on one level. One or two bedroom. Safe neighborhood. Price range of $500.00 to $700.00 a month.  Please contact me via email and use " Rental" in heading so I will open it.
House Wanted
We are needing a house that is mechanically and structurally safe and sound. We can do any "cosmetic updating" ourselves. Can you help?
Do you know someone in one of the following situations?
Wanting / needing to sell a house but unable / unwilling to invest time / money in "cosmetic updates?"
Needing / wanting to part with an older, family home and wanting it to become home to a family who will appreciate its own charm and personal history?
Having one more house than they can comfortably handle due to a job relocation, elder move for care reasons, et cetera?
Looking at probability of foreclosure, unable to keep house and wishing to avoid having a foreclosure on their record?
Just plain ol' ready to move on?
If the house and the price are right, maybe we can help each other.
Please contact / leave message at 785-764-1258 or e-mail cherokeeloveanimal@gmail.com Please identify by Subject : New Home
Single Person Wanted
We are looking for a single person or a family to move into my parent's house. They have 2 spare bedrooms. In exchange for free rent and utilities, we would need them to assist in taking care of my 85 year old mother with Parkinson's. She needs assistance getting in an out of bed, moving rooms within the house, and with going to the bathroom. She has nurses that come to bathe her. We are looking for a woman who wouldn't be bothered by doing these types of activities. My father is also 85, but needs no assistance. There is also a possibility of some of the hours this person could be paid through Medicaid. Email Kwestvold@kc.rr.com.