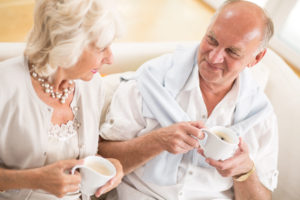 Personal Ads
Looking for companionship or romance? Place your ad for a new best friend, travel buddy, coffee companion, or romantic relationship. The Senior Resource Center will help you connect! Fill out this form and submit it online, or mail it to the Senior Resource Center, 745 Vermont, Lawrence, KS 66044 or stop by our temporary location at 2920 Haskell Ave in the Peaslee Technical Training Center with details. Call 785-842-0543 for more information.
Widower Looking For Companion
Senior widower looking a female companion to have lunch or go to movies with. I wouldn't mind go fishing or a short day trip if you are up for it. I've definitely got cabin fever after this long winter! I'm not much of a dancer, but I am willing to try if that is what you like to do. Email me and we can get to know each other and take things from there.
RECENTLY DIVORCED
I am a recently divorced, semi-retired man 74 years of age. Looking for female for friendship with an interest in finding common interests, with emphasis on learning and experiencing what life can offer persons of this degree of maturity. I am interested in meeting new people and finding a connection. Email me to initiate a conversation.