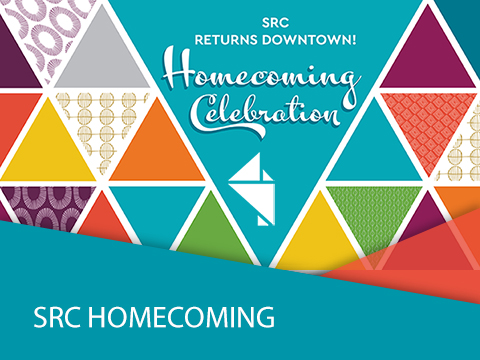 The Senior Resource Center is coming HOME!
A process of over two and a half years in the making, SRC is finally coming HOME to 745 Vermont.
We can assure you, the renovations to the Senior Resource Center's building will be well worth the wait!
We want you to stroll through this building with us so we can show off to you the gorgeous (re)newed facility where the SRC staff will welcome you with open arms!
During the many focus groups and through the hundreds of surveys you completed earlier in 2019, we have heard your requests and ideas, and we are acting on them. We want you to try out the new programs and activities we are hosting and collaborating and coordinating for you.
We want you to know that YOU are why we do this.  YOU are why this building was renovated. YOU are who we are planning for.  YOU are who we think of each moment of our days as we throw open these new doors, welcome you to walk with us on this new floor and sit with you in these new rooms to talk about anything you might need!
SRC HOMECOMING EVENTS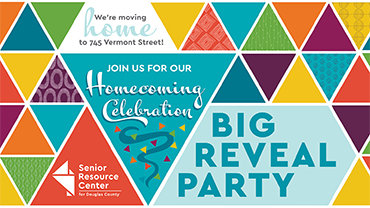 Saturday, September 14, 5:30 – 7:30 PM
Be the first to see! Stroll the building while enjoying live music, food and beverages.
Tickets available for $75.  BUY TICKETS NOW
Don't want to pay online? Give us a call at 785-842-0543 and we can take your payment by phone.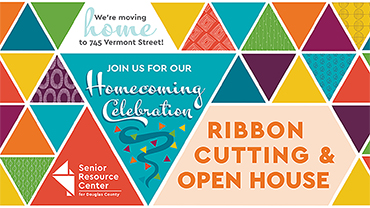 Tuesday, September 17, 4 - 6 PM
Come for the 4 PM ribbon cutting and stay for the open house with food, wine, beer and tours! Register for a door prize. Free and open to the public.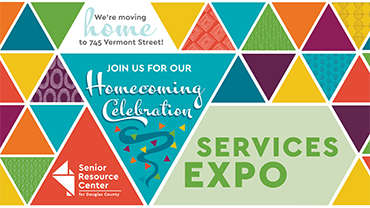 Thursday, September 19, 10 AM - 2 PM
Meet many of Douglas County's nonprofit providers of services and opportunities for seniors, enjoy food and drink, listen to demos and speakers, and more!
This smaller event is an update to our Better Living EXPO suitable for our newly renovated space. Be sure to review the list of over 30+ area nonprofit vendors coming to this year's Services EXPO. Register for a door prize.
Free and open to the public.